Using Linux on an Android phone is the dream of any Linux Admin and Fanboy. Using both Android and Linux operating system on smartphones is a must for any programmer. To Install Linux on Android phone you needs root permissions but doing this you can not claim for warranty and opens back-doors for potential attacks. But in this tutorial I am going to explain how we can install Linux on unrooted Android phones.
Install Linux on Android phone
With this method, you will need to download all Linux files on your Android phones than use the complete interface without losing any security. Follow the below steps to install Linux on unrooted Android phones.
Suggested Read: How to Install Kali Linux on Android Phone and Tablet
Step #1. Install GNURoot From Play Store
Using GNURoot App you can do this without rooting your Android Phones. GNURoot provides a fake root environment on Android Phones. You can install GNURoot app on phones using play store Just search for "GNURoot" and install it.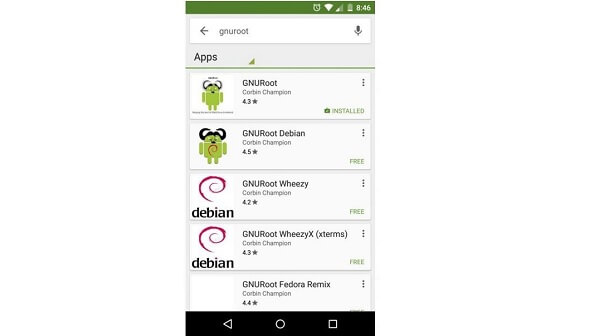 Step #2. Choose The Helper App Of A Linux Distro
After installing the app you can select lots of Linux distro to install like Fedora, Wheezy (Debian), Aboriginal and Gentoo. Select one of them which you want to install then simply tap on " Create New Rootfs" and wait for process this may take a while to get complete.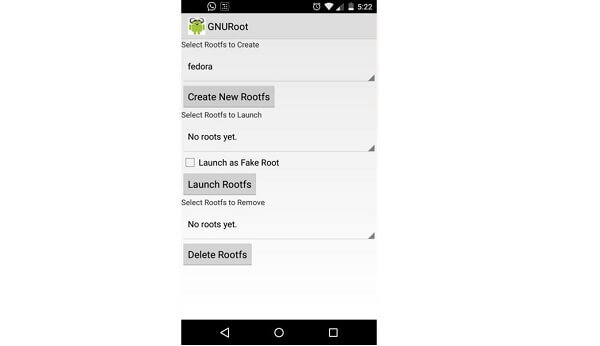 Step #3. Launch Linux Distro
After downloading process is finished, choose the Linux distro from second drop down list and then click on the "Launch as Fake Root" option. Then Tap on "Launch Rootfs" to get the apt-get and other commands. It will provide all Roots file on fake Linux platform. After launching rootfs use the Linux on your Android phone.
After installing Linux distro on Android phone you can install Linux packages from distro's repo using apt-get for Wheezy (Debian) and yum for Fedora and many more.
Now Enjoy, You have installed Linux on your Android phones.
I hope this article will help to install Linux destro on your Android smartphones.
Thanks:)
Thank you! for visiting LookLinux.
If you find this tutorial helpful please share with your friends to keep it alive. For more helpful topic browse my website www.looklinux.com. To become an author at Look Linux Submit Article. Stay connected to Facebook.