Kali Linux is the most lovable operating system for hackers, pentesters and researchers. It provides lots of advanced penetration testing tools and it is very ease to use. Penetration testing included variety of tools and techniques to test the security limits and procedures. There are lots of apps are available for Android operating system or phones and tablets. Kali Linux allows researchers and pentesters to perform "Security Checks" and other things like finding vulnerabilities, bugs and cracking security of websites. It also used for cracking wep Wi-fi password. You can also do this from your Android mobiles and tablets.
In this tutorial I am going to describe how you can install Kali Linux on your Android smartphones and tablets.
Note :- Smartphones and tablets must be rooted for this installation.
Suggested Read:

 How to Install Linux on Android Phone Without Rooting
Requirements
Keep ready below things before installation:
1. Root Permission.
2. Android 2.1 and above.
3. 5GB free space on your phone and tablets.
4. Fast and good Internet Connection ( To Download Kali Linux Images).
5. More than 70% Charged your Android Phone and tablets.
Install Kali Linux on Android Phones and Tablets
Follow the below steps to install Kali Linux on your phones and tablets.
Step #1: Download Linux Deploy App from Google Play Store in your Android phones and tablets.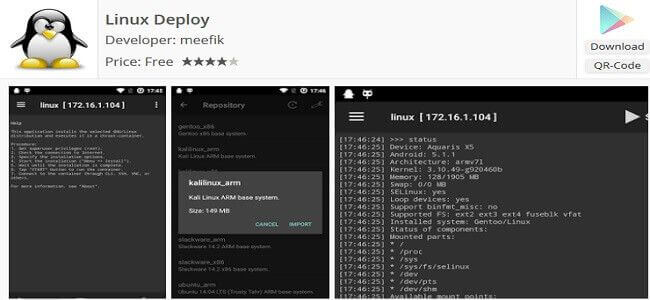 Step #2: After Downloading open Linux Deploy App in your phones and tablets Click on Download Icon.

Step #3: Now change the Distribution of your Linux to Kali Linux on phone.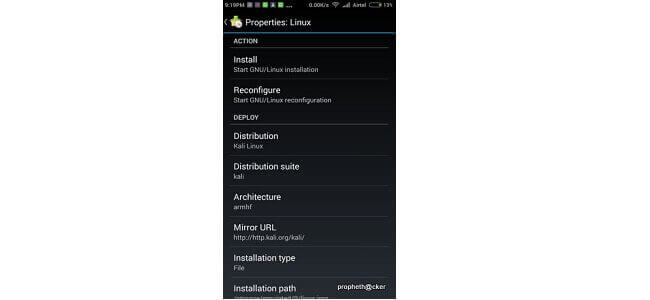 Step #4: After changing distribution go to top and hit the "Install" button.
Step #5: It takes only 5 to 12 minutes if your internet is fast.
Step #6: Now download VNC Viewer Android apps from Google Play Store in your phones and tablets.

Step #7: After completing installation type the below settings in your Android VNC Viewer.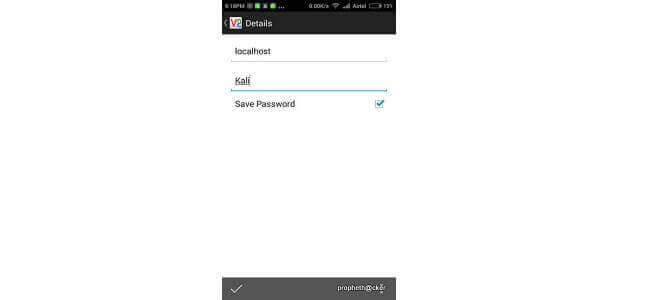 Step #8: Now click on "Connect" button in VNC Viewer.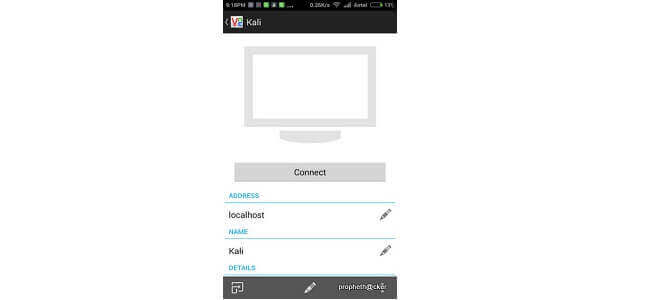 That's it, Now you'r done and will be able to run Kali Linux in your Mobile and tablets devices.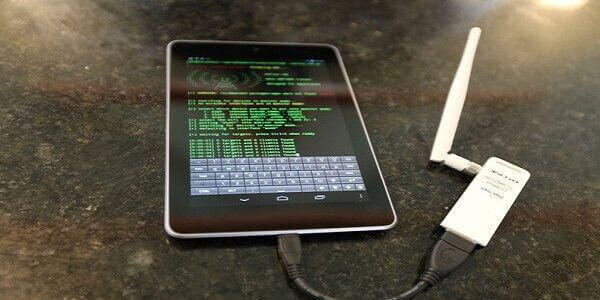 I hope this article will help to Install Kali Linux on your Android mobiles and tablets. If you have any queries and problem please comment in comment section.
Thank you! for visiting LookLinux.
If you find this tutorial helpful please share with your friends to keep it alive. For more helpful topic browse my website www.looklinux.com. To become an author at Look Linux Submit Article. Stay connected to Facebook.