If you have ever needed to access your Linux server remotely, you may have tried lots of advanced SSH client in the past. But Suppose if you don't have any SSH client on your system to access your Linux server. Then you may try to download and install SSH client from internet. But In this tutorial I am going to explain how you can access your Linux server terminal using Chrome Web Browser, thanks to the Chrome Web Browser to make it easy.
There is a SSH Chrome Extension that will let you access Linux terminal. In this tutorial I am going to access my local Linux machine to make this easier to understand.
Getting Started
1. You will need to install SSH Chrome Extension into your Chrome Web Browser. Search SSH Chrome Extension in google to install.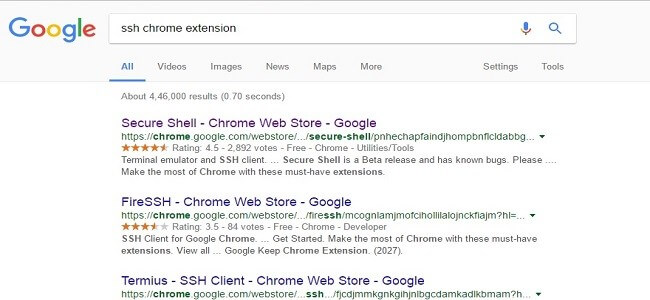 2. Then click on " ADD TO CHROME " tab to install extension.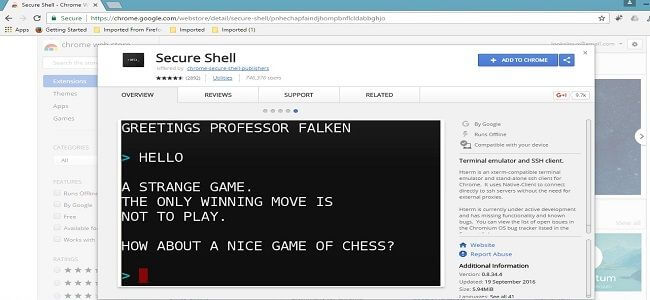 3. After clicking on "ADD TO CHROME" tab you will get a pop up then click on "add app".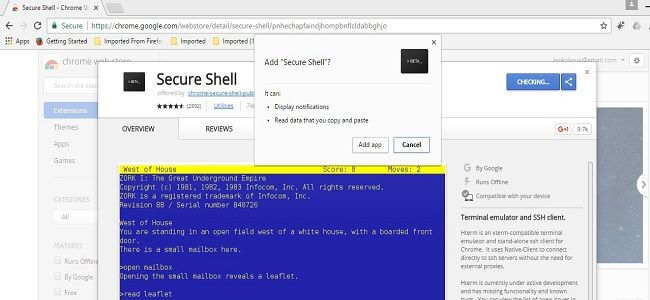 Congragulations! your SSH Chrome Extension has been installed in Chrome Web Browser.
4. Once Installed, you can access the Secure Shell app from the New Tab Page or via the App Launcher.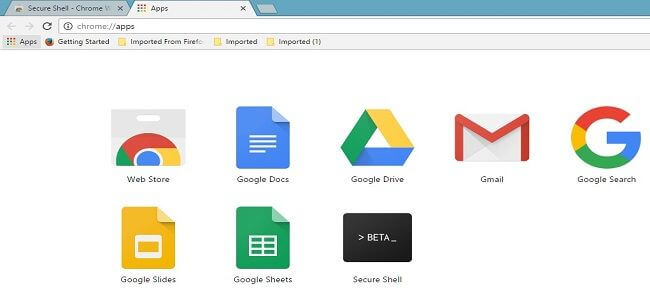 Access Linux Terminal
5. Now you can see Secure Shell icon in App Launcher, Click on it to launch Secure Shell screen.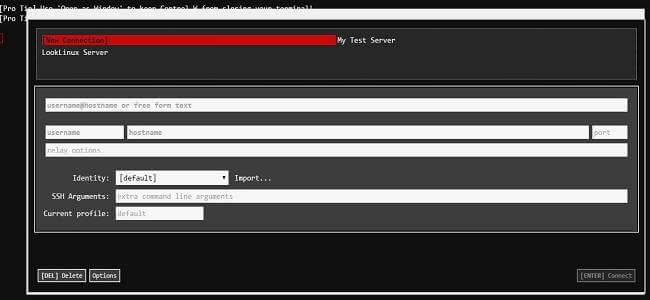 6. Now Click on New Connection if you have already saved previous connections and provide the server detail like Username, Hostname, Port etc.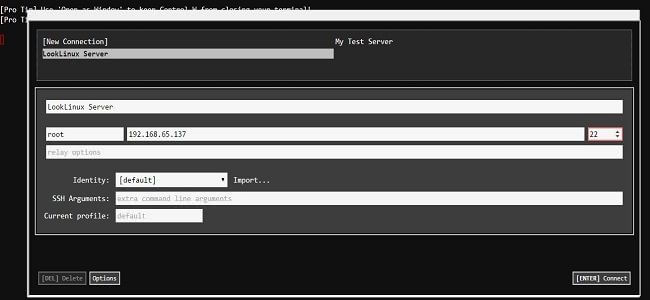 7. After filling the server details click on "[ENTER] Connect" or just press enter. To get login screen.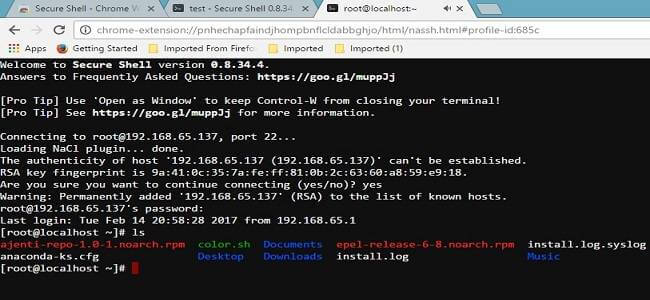 8. Now Type "yes" to add this server to list of known hosts and type your server password.
That's it, You now have successfully accessed your Linux server in Chrome Web Browser. Now you can easily run any commands that you need.
I hope this article will help to access Linux Terminal in Chrome Web Browser. If you have any queries and problem please comment in comment section.
Thanks:)
Thank you! for visiting LookLinux.
If you find this tutorial helpful please share with your friends to keep it alive. For more helpful topic browse my website www.looklinux.com. To become an author at Look Linux Submit Article. Stay connected to Facebook.